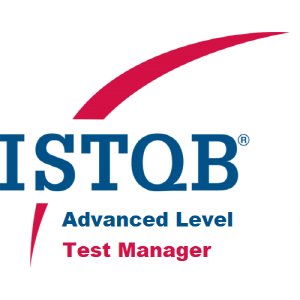 ISTQB ADVANCED – TEST MANAGER delegates the essential specialist knowledge they need to become effective Test Managers.
The main areas the course will cover are testing management, testing processes, and people skills. Knowledge and skills will be enhanced to a globally acknowledged advanced level. This training course is based on the ISTQB syllabus, which is all about producing competent Test Managers. This Advanced Test Manager training course is delivered by specialist instructors who adopt interactive teaching techniques for the purpose of practical learning, whether as part of an individual or team activity. 
This certificate is designed for delegates who have an existing knowledge of Software Testing. Delegates should have at least three years experience in the Software Testing sphere. It may be useful for delegates to possess the Intermediate certificate, however this is not necessary in prerequisite terms. Professions who would benefit from this Advanced Test Manager course include:Software Testers, Test Engineers, Test Analysts, Test Managers and Test Consultants
Delegates need to hold the ISTQB Foundation certification in order to attend the Advanced Test Manager training. Delegates also need a minimum of three years experience in Software Testing. We suggests the Test Manager syllabus and model questions document if you wish to conduct some reading.
Test Management

Test Planning, Monitoring and ControlTesting in the Software Lifecycle

Risk-based Testing

Team Composition

Estimation

Reviews

Test Documentation

Test Tools & Automation

Analysis and Design

Implementing and Execution

Defect Management

Evaluating Exit Criteria and Reporting

Test Improvement Process
ISTBQ Advanced Test Manager certification Exam
The exam is:
65 questions
Multiple choice
Closed book
Duration : 3 Hour (3 Hour + 45 Minutes for participants whose first language is not English)
Delegates must obtain 65% to pass the exam, and gain the qualification.