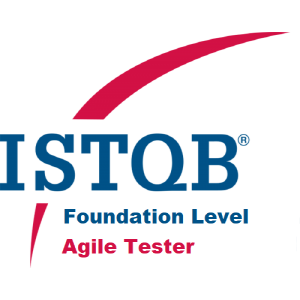 ISTQB FOUNDATION – AGILE TESTER certificate offers an introduction to the fundamentals of Agile Software Testing.
The certification for Foundation Level Extension – Agile Tester is designed for professionals who are working within Agile environments. It is also for professionals who are planning to start implementing Agile methods in the near future, or are working within companies that plan to do so, The certification provides an advantage for those who would like to know the required Agile activities, roles, methods, and methodologies specific to their role.
The Foundation Level Extension – Agile Tester qualification is aimed at professionals who are interested in understanding the testers role in an Agile environment, and need more understanding and knowledge about how to perform and manage testing on all levels in Agile projects.
These professionals include people who are in roles such as testers, test analysts, test engineers, test consultants, test managers, user acceptance testers, and software developers.
This Foundation Level Extension – Agile Tester certification may also be appropriate for anyone who wants a deeper understanding of software testing in the Agile world, such as project managers, quality managers, software development managers, business analysts, IT directors, and management consultants.
Participants must have Core Foundation prior to being eligible for Agile Extension.
Collaborate in a cross-functional Agile team being familiar with principles and basic practices of Agile software development

Adapt existing testing experience and knowledge to Agile values and principles

Support the Agile team in planning test-related activities

Apply relevant methods and techniques for testing in an Agile project

Assist the Agile team in test automation activities

Assist business stakeholders in defining understandable and testable user stories, scenarios, requirements and acceptance criteria as appropriate

Work and share information with other team members using effective communication styles and channels
ISTQB FOUNDATION – AGILE TESTER  examination
The exam format is outlined below:
40 questions

Multiple choice

Closed book

Duration : 1 Hour (1 Hour + 15 Minutes for participants whose first language is not English)  
Participants need to achieve 65% in order to pass the examination.